ARSCO Invests in the Future
ARSCO Invests in the Future
Demand for custom manufacturing and products made in the USA continues to accelerate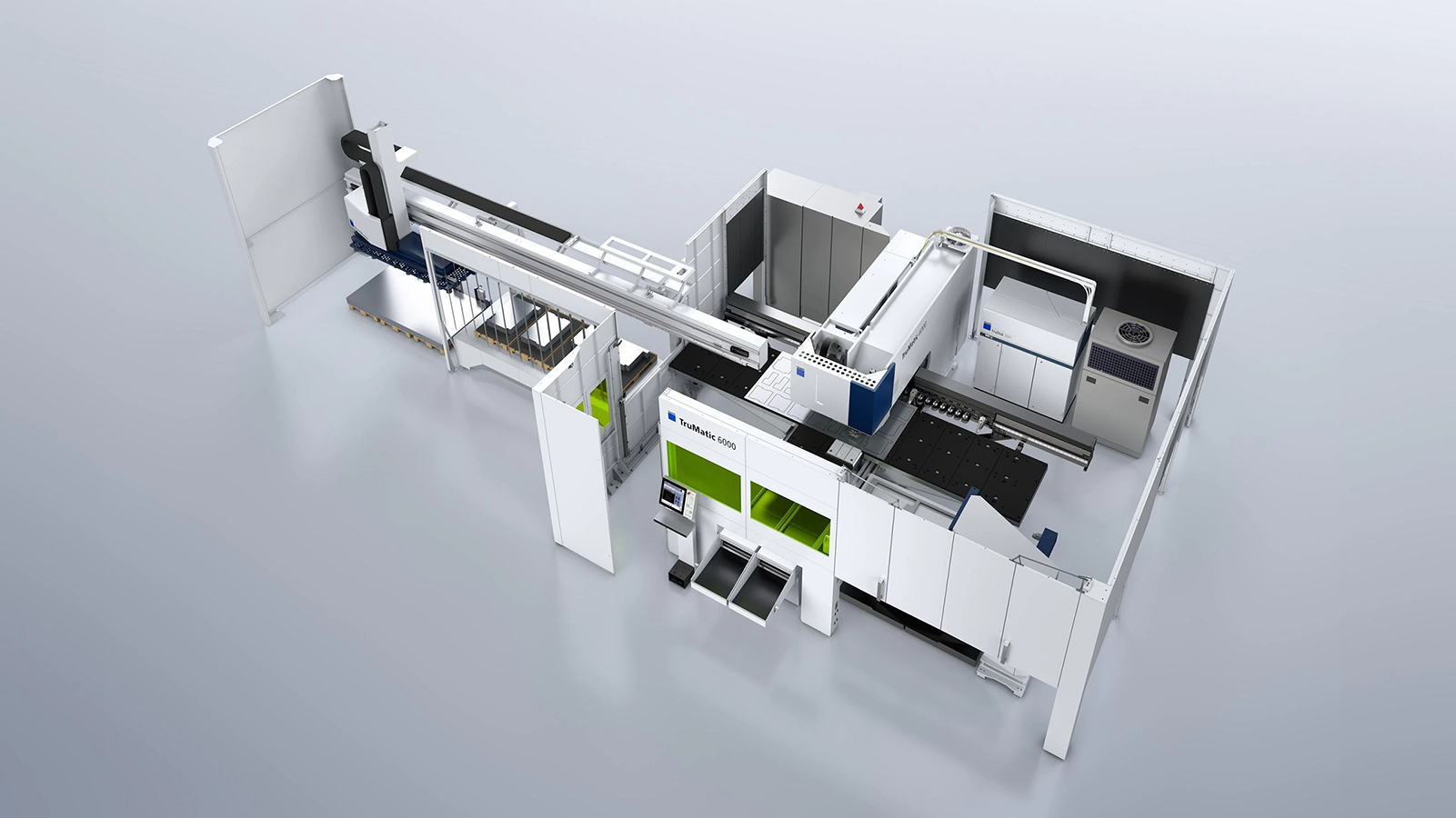 Already an established leader in custom sheet metal fabrication, ARSCO is poised to capitalize on the growing demand for products made right here in the USA.
For nearly a century, ARSCO has produced custom sheet metal products for customers ranging from mom and pop contract manufacturers to Fortune 500 firms. The company's relationships with its customers - 90+% of whom come back time and again - are built on ARSCO's core values of quality and attention to detail in every area of the business.
Much of the company's continued growth has been due to growing interest in custom manufacturing and outsourcing. A square peg won't fit a round hole, no matter how much you try to force it. Producing exactly what customers need - and making it durable and good looking - is the name of the game.
Building on the company's history of being a trusted outsourcing partner, ARSCO's latest investment is the Trumpf TruMatic 6000, a robust universal machine that brings punch and laser processing together into a single, versatile piece of equipment. The TruMatic 6000 CO2 laser ensures fantastic edge quality, and the descending die allows scratch-free punching and forming. It can produce parts up to 0.3 inches thick, and roller technology and tapping allow the machine to produce complex components that other machines are incapable of.
The TruMatic 6000 sports an open C-frame, making access easy and offering room for manual or automated loading. However, much of the reason for ARSCO's investment is due to its automated functions. The equipment is fully automated, meaning it can run without a staff member having to be present to monitor the machine. It also has auto-loading and unloading capabilities for materials, parts and scrap. Such automation and functional economy mean laser cutting, lancing and forming, countersinking and extruding, and taping are all possible in one streamlined operation.
Amidst the current business landscape - particularly post-COVID-19 - even more companies are looking to outsource sheet metal fabrication while still keeping production in the USA. Changes in the workforce, resource allocation, and simply needing to focus on value drivers for the business while ensuring top-of-the-line quality materials and products means there is a significant opportunity for specialty manufacturers like ARSCO to invest with an eye toward serving those ever-growing needs.
The company has also made other recent investments, modernizing and overhauling the manufacturing facility as well as purchasing additional companies to expand and build out its services and capabilities.
"The future of ARSCO is a fully automated fabrication facility operated by experts in each operational field,"
– Greg Hemmert, President & CEO
All of these investments, including the TruMatic 6000, are made to work toward a future in which ARSCO continues to leverage the most cutting-edge technology to serve customers with the quality, customization, and efficiency they expect. "The future of ARSCO is a fully automated fabrication facility operated by experts in each operational field," said Greg Hemmert, President & CEO. "This piece of equipment is only the beginning."