From design to fabrication to installation, ARSCO offers services designed for efficiency and to exceed expectations at every step of the process - for every project and every time.
Everything we do is focused on delivering for our customers. Every design, every product, every installation is about getting you the best results. We offer a full range of services so you get exactly the solution you expect.
ARSCO continues to be bullish on the future of custom manufacturing with fully automated fabrication facilities. Our latest investment is in the TRUMPF TruMatic 6000.
The TRUMPF TruMatic 6000
The robust universal machine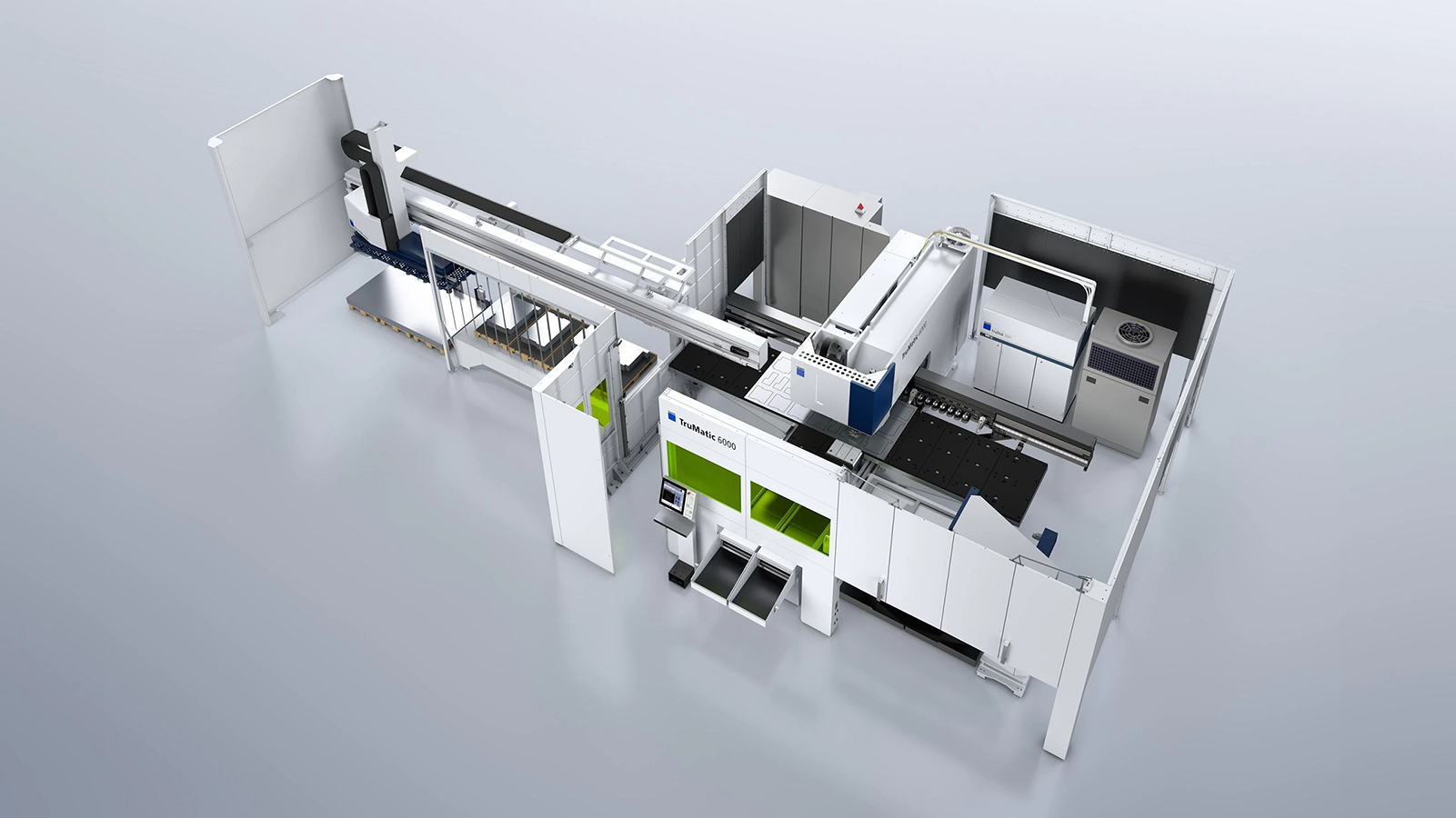 The TruMatic 6000 sports an open C-frame, making access easy and offering room for manual or automated loading. However, much of the reason for ARSCO's investment is due to its automated functions. The equipment is fully automated, meaning it can run without a staff member having to be present to monitor the machine.
The best edge quality

The TruFlow CO2 laser guarantees an excellent edge quality through outstanding beam quality.

Scratch-free processing

The descending die enables scratch-free punching and forming processes.

Clever automation

With the SheetMaster, you can load, unload, and sort parts reliably and automatically.

Whether it's a full-blown plan, a sketch on a cocktail napkin or even just an idea, our product engineers will make it a reality. And you'll be in the driver's seat every step of the way.

From shearing and laser cutting to spot welding, forming and bending, ARSCO's automated production capabilities can handle the smallest details and specs of any project. Our state-of-the-art technology, proven processes and experienced product engineers can do whatever your project needs.

Our 1,164-foot continuous powder coating line is the largest in Ohio. It can handle jobs of all sizes, from the infinitesimal to the truly massive. Beyond powder coating, we offer a full assortment of industry-standard finishes and coatings.

Fabrication and assembly are the core of our business. ARSCO products are built with precision and built to last.

ARSCO is a complete solution to metal fabrication.  We will design, fabricate and install the sheet metal solution all over the continental United States.  We are an Open Shop and can handle Pre-Vailing wage projects.